Recreational Loans | Get A Jump On Summer Adventure with Telco Community Credit Union

North Carolina is Ready for Summer Adventure... Are You?
The past year has been challenging in many ways, but for many people, missing out on 2020 Summer vacations was as bad as it could get. This year, if you've made a promise to vacation in style, there's no better way to do it than with a boat, camper, RV, or other recreational vehicle. But don't empty your piggybank just yet, get the purchasing POWER you've always dreamt of with a recreational loan from Telco Community Credit Union!
Here in North Carolina, Summer is right around the corner. A year of being stuck in the house waiting for things to get back to normal has left many families climbing the walls and planning big trips and lots of summer fun. But instead of renting fun for a couple weeks, why not BUY fun that'll last you and your family for years to come. With a new camper, RV or a boat, your family could spend every weekend having the time of your lives.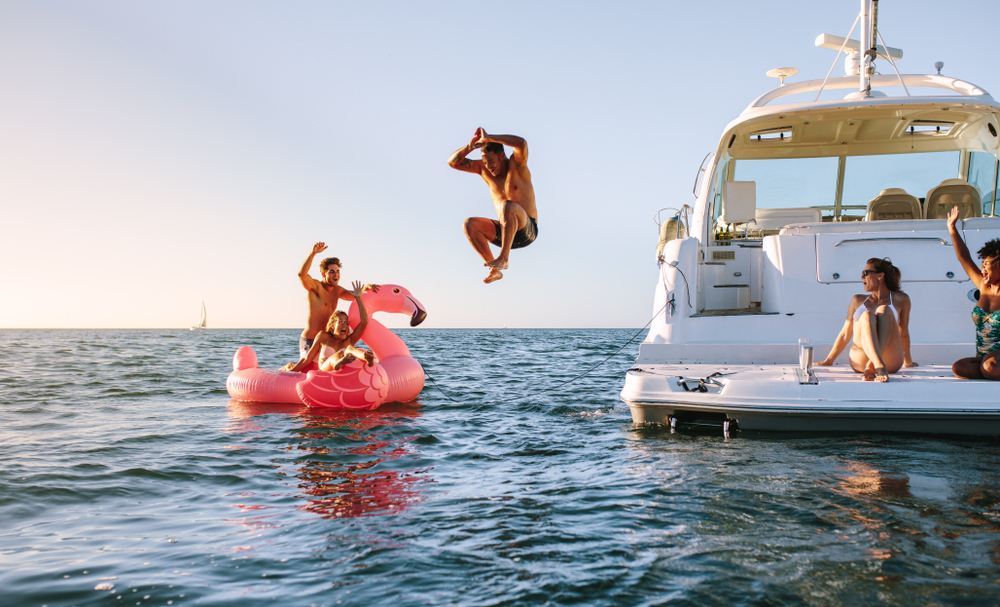 Telco Offers Recreational Loans for North Carolina Residents in 21 Counties
A lot of homeowners worry that a big purchase will break the bank, but with recreational loans from Telco, North Carolina residents in 21 counties can experience the freedom of low interest rates, and a wide variety of loan products custom-built for tight budgets and frugal lendees. So what's stopping you from applying today? Click on over to our online application, and get a jump on the Summer of your dreams. The fun is already starting, so there's no time to lose!
One of the best things about living in North Carolina is the wide variety of outdoor adventures and wilderness campouts, beach trips, and small-town fun you can have just a couple hours from home. With our recreational loan products, you can choose your own adventure, and then make the purchase that's right for you. Our recreational and personal loans can be applied to a wide variety of purchases including
RV's
Campers
Boats
Motorcycle


North Carolina Residents: A New Boat, RV, Camper, Motorcycle could be closer than you think... Apply Today!
Once you decide which kind of recreational vehicle is right for you, it's time to start shopping! Put yourself out there and get an idea of what type of RV, camper, boat, or motorcycle is right for you. New? Used? We offer loans for both. Make sure you shop around to determine an appropriate price range. Many recreational vehicle dealerships require you to have an approval in-hand when you're ready to purchase. We offer quick turnaround times on our recreational vehicle loans, to get you adventuring quick! Once you have a price in mind and you apply for a recreational vehicle loan, we'll check your credit score and income to help you decide which loan product is right for you.
We strive to keep the process as simple as possible while also ensuring we're considering all factors, so you don't set yourself up for failure later. Once approved, you can continue with the process of buying your dream recreational vehicle! Let your dealership know you want to use Telco as your lender.
Telco's Recreational Loans Are Built for North Carolina Adventures
Being a member of a credit union as opposed to using a big bank offers many benefits. Banks are for-profit entities, while credit unions are not-for-profit. That means that, while banks will often offer you higher rates in order to make more money off of you in the long run, credit unions have no reason to do so. In turn, credit union rates are often lower than bank rates. Furthermore, when you become a member of a credit union, you become a part-owner. Money that credit unions do make off of loans eventually cycle back into the credit union itself, which benefits the union and its members alike. To put it simply, banks see you as one thing: income. At a credit union, that simply isn't the case.
At Telco Community Credit Union We Put Our Members First
We always strive to build a relationship with our members. So while your credit score, income, and cost of the recreational vehicle affect your APR (annual percentage rate), we always strive to offer you the best rate possible. Credit union rates often save members thousands of dollars by the time a loan is paid off, in comparison to bank loans. But, having your best interest in mind also means having a conversation about what you can truly afford. For example, a used camper may be a better option for your personal investment, even if the newer camper is the one you originally had your eye on.
At Telco will help you make the best financial decision when you turn to us for your recreational vehicle loan. While owning a recreational vehicle is fun for all involved, it is, at its base, still a financial investment which should be taken seriously.
Click Here Our Recreational Vehicle Loan Rates
At Telco, member satisfaction and financial guidance are always a priority! Feel free to call your local Telco branch to set up an appointment to discuss your recreational vehicle loan or apply online. Let's get you out on the road, and on to the next adventure!



Copyright © 2021 Telco Community Credit Union
All Rights Reserved.
« Return to "Blog and Podcasts"
Go to main navigation